New starting point, new journey, new leap | The 2021 Lantern Festival Banquet of MOSO Group was successfully held.
The host announced that the party has officially started
Mr. Gu Yongde, founder of Moso Power Technology Co., Ltd., and other management executives, with employees and representatives of major suppliers gathered together in a festive and warm atmosphere to celebrate!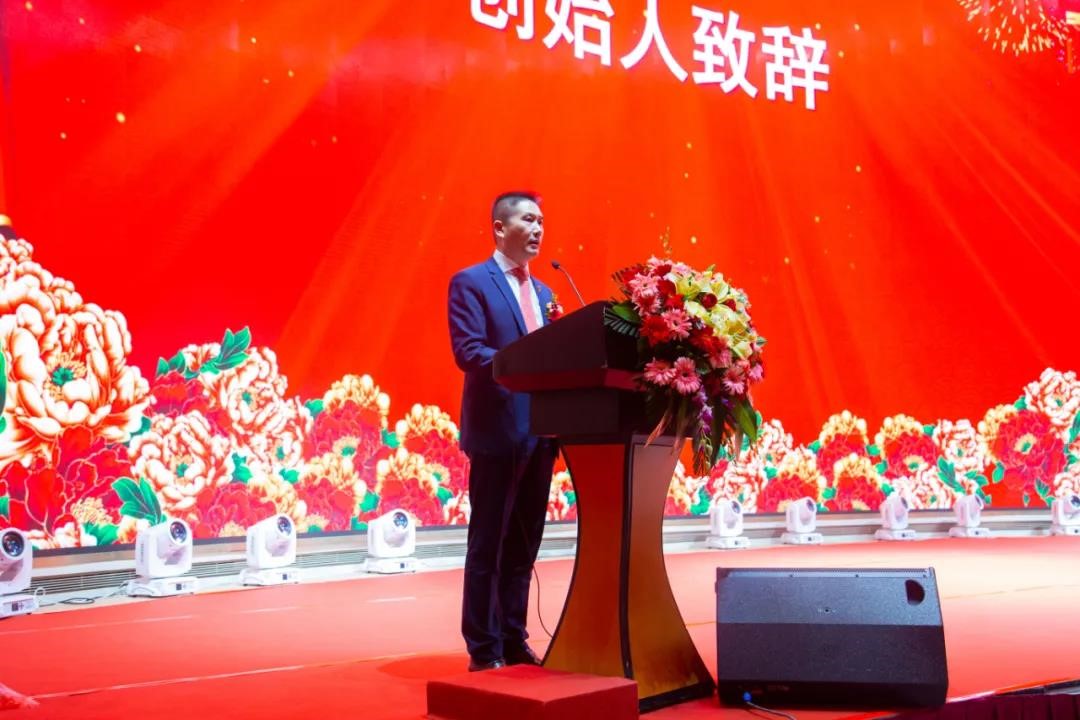 The founder Mr.Gu addressed the party
At the beginning of the Lantern Festival party, Mr.Gu pointed out that the past year was an extraordinary year. Affected by the global epidemic, the business environment has become extremely severe, but MOSO still focusing on the main power supply industry, adheres to the business strategy of "technology innovation and product supremacy" and concentrates on the difficulties together.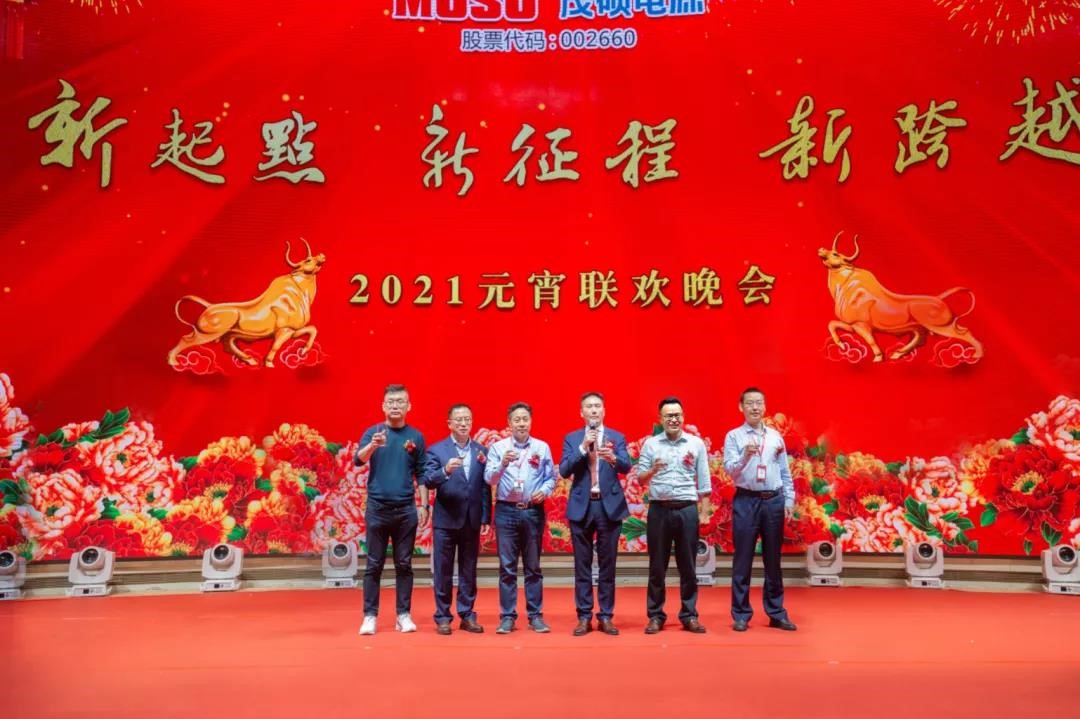 At the dinner, the founder Mr. Gu and the management team gave a toast
From left to right: Liu Yang, Pan Xiaoping, Yang Fenglin, Gu Yongde, Chu Changzheng, Hu Yanshen
Standing at a new starting point, let us bring our expectations and vision for the 2021 Year of the Ox, embark on a new journey with confidence. In the future, MOSO will rely on the deep integration of state-owned policies, resources, capital advantages with private enterprise innovation, and efficiency advantages to give full utilization to the value of the industrial chain; Undertake Jinan and the northern markets around Shandong, promote the business layout including 5G power supply, smart light poles, charging pile operations, photovoltaic inverters, and strengthen the core main business.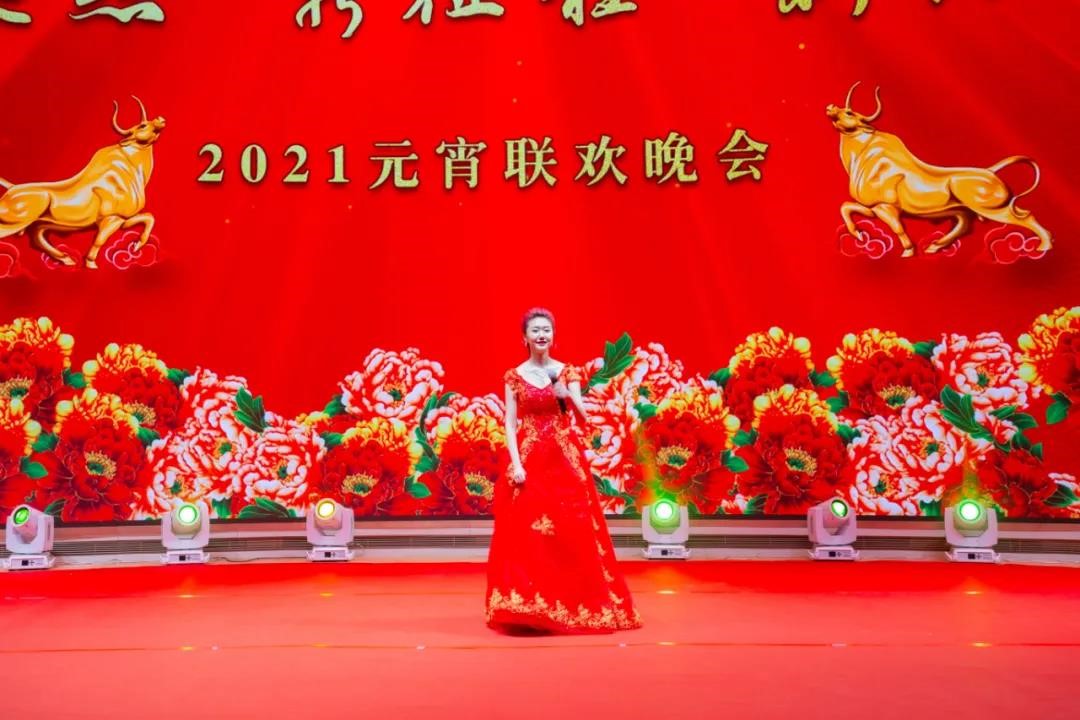 "Great fortune is coming" wish you good luck every day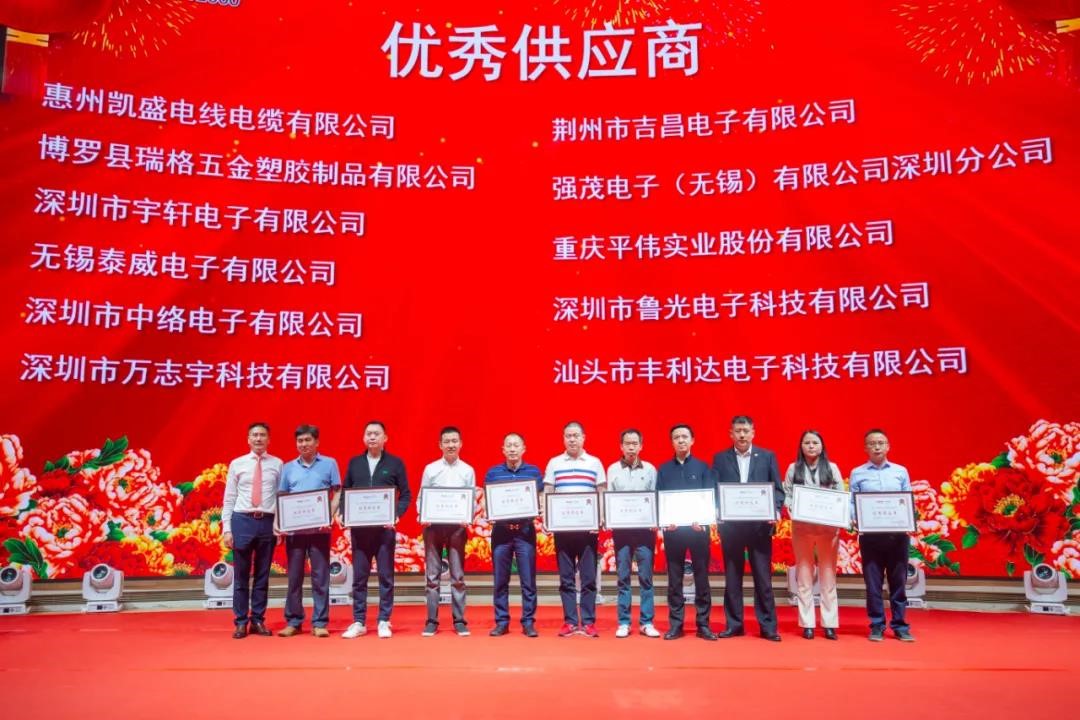 Mr. Gu presents awards to representatives of MOSO's Excellent Suppliers