Q1: Introduce yourself and your company, please.
Hello, everyone. My name is Hu Yanshen, CTO and vice-president of MOSO Power Supply Technology Co., Ltd.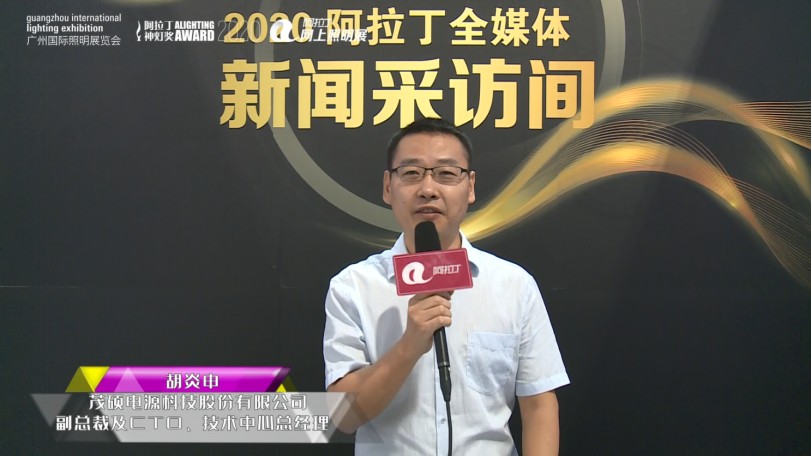 Hu Yanshen, CTO and vice-president of MOSO Power Supply Technology Co., Ltd.
Our company is engaged in professional Power Supply manufacturing, research and development, sales. At 2020 Guangzhou International Lighting Exhibition we launched 5 new series products.
I. 5G Smart lamp pole driver -- Navigator V10
II. NFC programming driver -- U6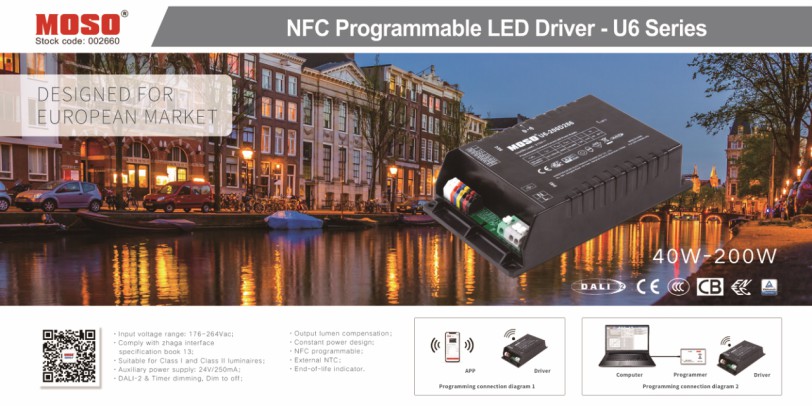 NFC programming driver -- U6
III. Non-isolated high bay driver -- G6
Iv. DALI-2 programmable LED driver -- XUP for rail transit
V. Full X6 series
Q2:What are your company's strengths and competitiveness?
Actually, there are three advantages that make our company constantly grow, the first one is brand. We are the first LED driver listed company, so we have brand influence.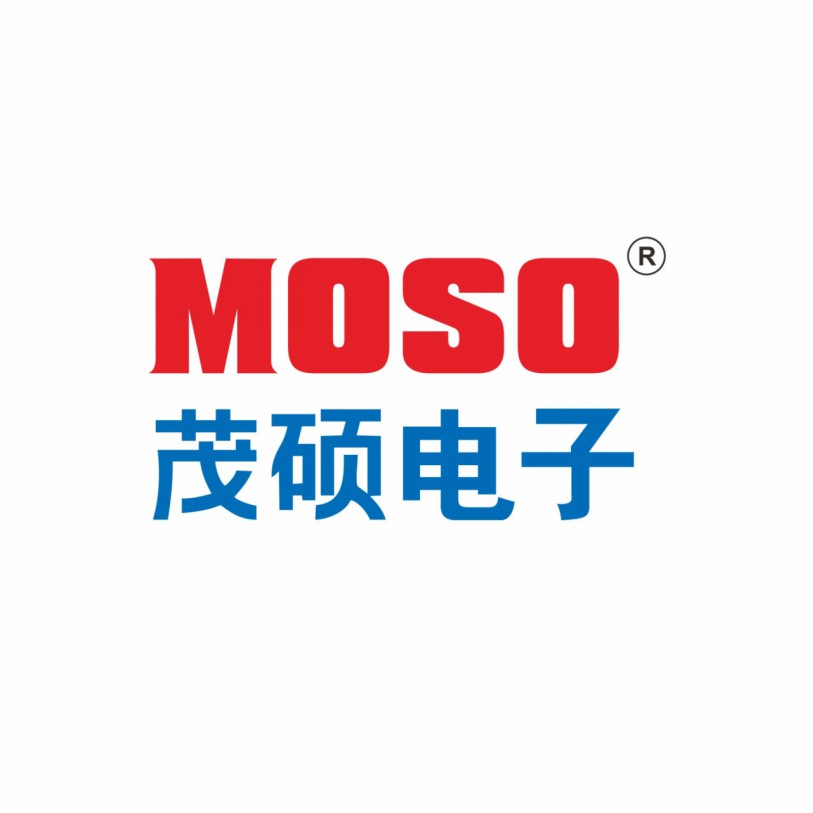 Logo of MOSO
Second, innovative technology. We update the iteration of products every year to ensure the products meet the market demand.
The third one is we have good manufacturing capacity and after-sales service.
Q3:How to upgrade your company with intelligent products?
The 5G smart lamp pole power supply we launched this year is our new product that aimed at the construction of intelligent city. This product greatly improves the intelligent property, adopts 485 communication protocol and has the function of data collection and analysis, etc. Combined with 5G construction, we hope this product can gradually accelerate the intelligent upgrade of the product and help our company upgrade.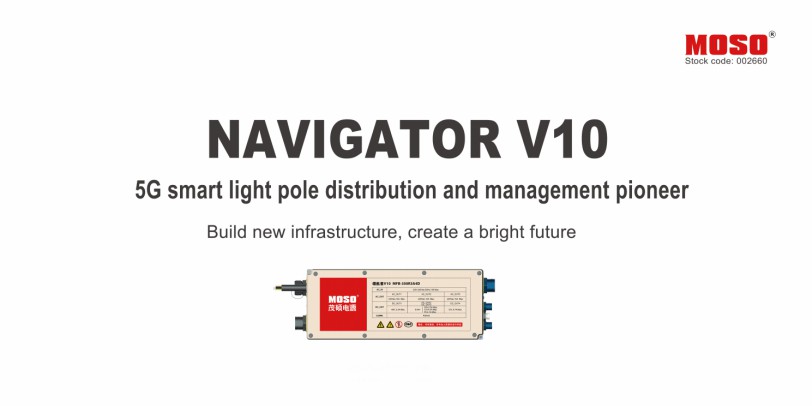 New product—Navigator V10
Q4: Will the revenue be affected due to the impact of the COVID 19 epidemic in 2020?
Our industry did have some initial volatility due to the outbreak, but the exciting news is that we have positive total revenue growth and improved margins by a few points in the last few months. I predict our revenue in this year will increase 10% and 100 million probably.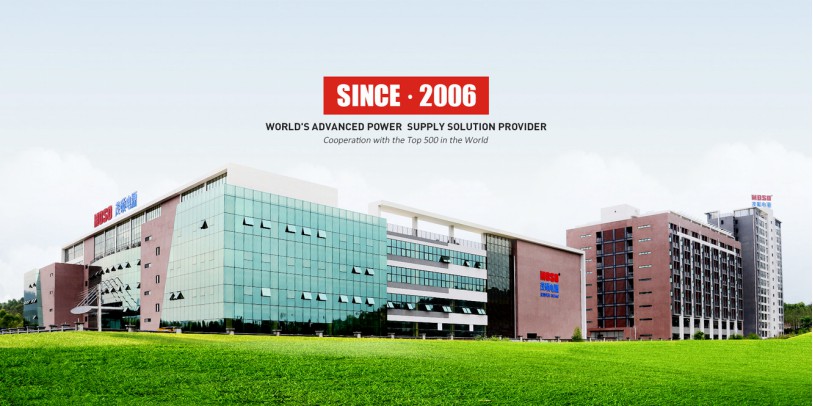 Factory of MOSO in Huizhou
If you want to know more about us, please click: https://www.mosopower.cn/